THE RIGHT FRANCHISE OPPORTUNITY IN Nevada
Join The Your Pie Family.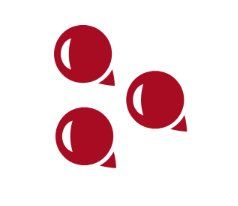 Over 60 restaurant locations across 19 states and counting.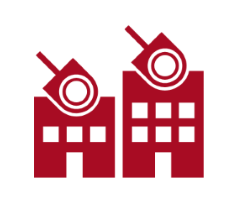 Over 50 new locations currently in development.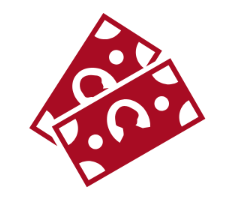 Rated one of the best values in Franchising by QSR Magazine.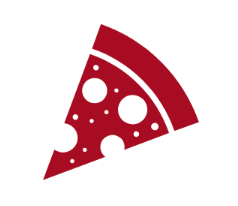 Authentic, Italian-inspired, brick-oven pizza and craft beer.
If you're looking for a great franchising opportunity in Nevada, contact Your Pie! We offer an opportunity for you to invest your money into a profitable business that serves up some delicious pizza.
Your Pie is currently offering restaurant franchise opportunities in Nevada, including Las Vegas, Henderson, and Reno. If you aren't located in one of these cities, don't worry – there could still be an opportunity for you in your market.
We are so excited to expand the Your Pie brand into Nevada. The gorgeous mountain ranges offer a beautiful backdrop for a great pizza restaurant. Being the entertainment capital of the country, Nevada hosts a large number of visitors each year from families looking to enjoy the natural beauty to friends looking to enjoy a weekend away. Our casual dine-in restaurant model would be perfect for this crowd to enjoy individual pizzas in a fun environment.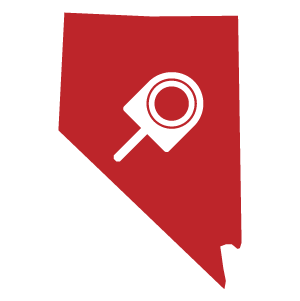 ---
Nevada Franchise Opportunities & Open Franchises
Las Vegas, Henderson, Reno, North Las Vegas, Sparks, and other areas. Interested in a market not listed? Fill out the form and we can explore your opportunity!
---
---
Our Restaurant
FRANCHISING MODEL
Take a look at our restaurant business franchise model to learn about how franchising works!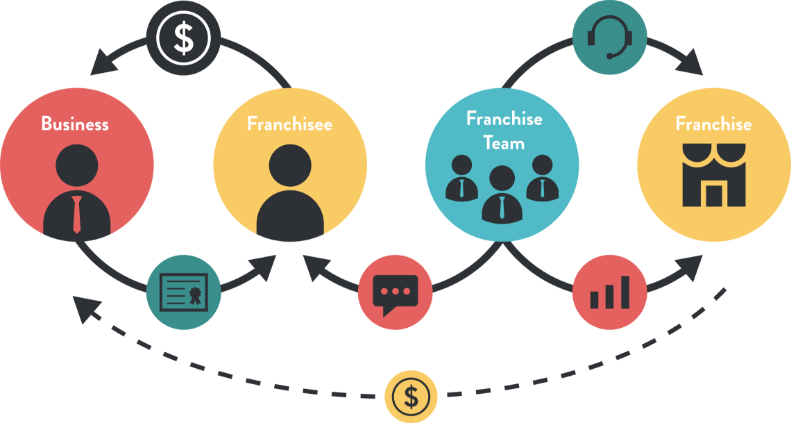 Let's get started! Candidate signs the franchise agreement, obtaining rights from the business to develop a new location and pays the initial franchise fee.
The franchisee works with the development team on site selection, build-out, permitting, staffing and more.
The franchisee completes training at Your Pie headquarters in Athens, Georgia, to learn about day-to-day operations.
We're almost there! Prior to grand opening, each new restaurant hosts three days of soft opening 'Dine & Donate' events to raise money for a local charity, connect with the local community and allow the store team to practice serving a high-volume crowd.
Congrats—it's grand opening day! The franchisee is now fully in charge of running the restaurant but retains access to the home office team for ongoing marketing and operational support.
Benefits of Owning a Franchise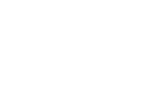 Brand Recognition
When you purchase a franchise, you're buying into an established business operating at a high enough level to allow for expansion. Franchising eliminates much of the risk of entrepreneurship, as you know the model has already proven successful and competitive within the market.
Operational Support:
A good franchisor supports store owners through every stage of development and well beyond grand opening. At Your Pie, our corporate team is comprised of seasoned industry executives with extensive experience and a deep understanding of the franchise landscape, whose primary goal is to support unit profitability and ensure franchisee success for years to come—not just on opening day.
Marketing Support
Many franchise brands have local marketing resources outlined and available for new franchise owners, including assets and tested strategies for both digital and print marketing. Your Pie marketing is led by Marketing Director Hassy Braggs, who leverages previous experience from brands like Chick-fil-A, ESPN, LongHorn Steakhouse and more to create effective local marketing strategies for owners.
Lower Prices for Products & Equipment
As a franchise brand, we have access to more competitive pricing on equipment, ingredients, vendors and more, compared to an individual business owner.

Store Design Outlines
As a franchise owner, you don't have to worry about designing your restaurant from scratch. The layout of the restaurant, the equipment and furniture have all been thoroughly researched by the franchisor to ensure quality and consistency across locations.
Training Programs
All Your Pie franchisees complete our robust training program prior to opening, plus enjoy ongoing access to our corporate team and network of franchisees who have likely already encountered any hiccups or issues you may face. Our team's combined experience is an invaluable resource, and we believe in sharing our learnings to benefit all franchisees.
Our Ideal Franchise Candidate
As a franchise brand, we have the opportunity to help entrepreneurs nationwide take control of their future through franchising. Our team exists to support candidates every step of the way—from navigating the complexities of the franchise process to determining the best concept and culture fit for their lifestyle. We understand the magnitude of a franchise investment, and we don't take our responsibility lightly.
We look beyond a candidate's financials to evaluate on a more holistic level—and in doing so, have established an intentional, sustainable growth model. Here are just a few factors that describe our ideal franchise candidate:
Shared Values. We seek franchisees who are committed to seeing Your Pie become an integral part of their communities. These leaders are already enthusiastic about connecting with local organizations, causes and schools and are driven to make an impact. Time and time again, community involvement has proven to be a strong, authentic foundation for growing a successful Your Pie franchise.
Teamwork. - Once the agreement is signed, our franchisees become valued members of the Your Pie Family. As with any family, we celebrate success and work through opportunities together. We look for individuals who are excited about the prospect of collaborating with and contributing to our franchise system. This close-knit culture allows franchisees across the system to learn from one another and improve the Your Pie experience for everyone.
Leadership Ability. Strong leadership inspires a strong team. Our top franchise owners have an innate passion for developing teams by recognizing employees' unique gifts and helping to translate those into tangible skills that serve the business at all levels. Our franchisees also benefit from strong leadership at the corporate level, where seasoned industry executives are continually developing strategies to grow store sales and improve the franchisee experience.
Investment. The investment in owning a Your Pie goes beyond the financials. Of course our franchisees must meet net worth qualifications, but we also want to make sure they fit the Your Pie culture and are invested in the brand's long-term success. The best way to position our owners for success is to align with franchisees who share our vision for improving communities by changing the way people experience pizza.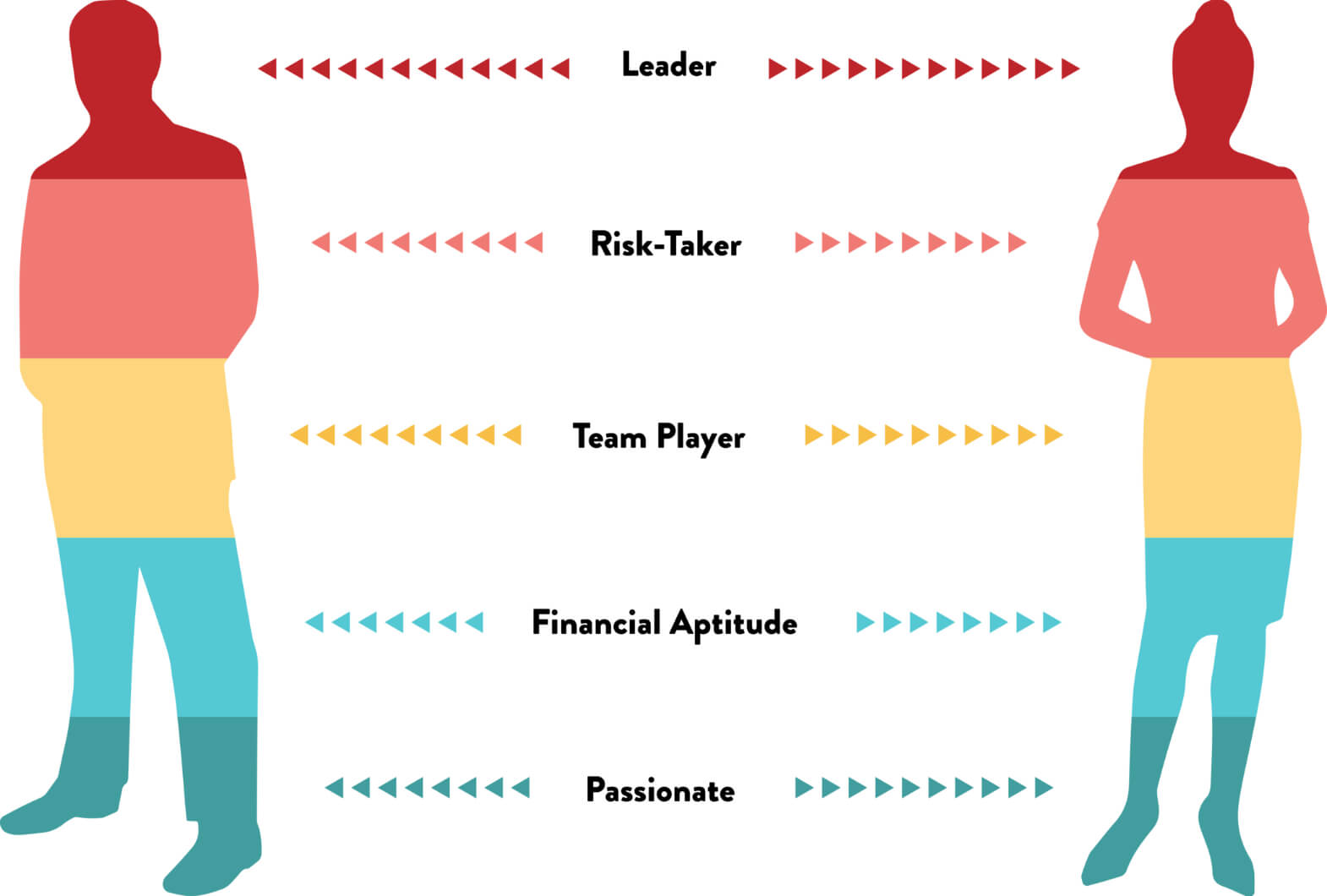 Owning A Restaurant
Franchise in Nevada
Opening a restaurant franchise in the state of Nevada is an exciting venture for any new business owner. Ranked as a great state for new businesses, Nevada is a wonderful state to expand a franchise and is home to many franchise brands. Fill out our franchise form to get in touch with a specialist today.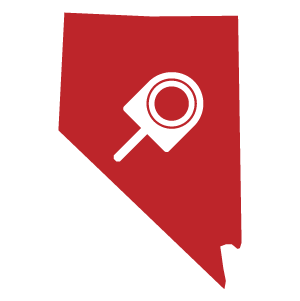 Frequently Asked Questions About
Nevada Franchise Opportunities
How much support will I receive?


Our team exists to support you. When you sign your franchise agreement, you get so much more than a restaurant—you get a franchise family, and that's exactly how you'll be treated. Even after your store is open, we continue to provide marketing resources, operational guidance and more to help you achieve success. Plus, each store has its own Field Support Manager who serves as your dedicated, day-to-day problem solver. Learn more.

How long does it take?


As with any restaurant franchise, there are a variety of factors that can affect an opening timeline, including site selection, build-out, permitting, staffing and more. With that in mind, most stores average around nine months between signing the agreement and opening their doors. Looking to move a bit faster? We might have an existing location available for purchase in your area. Fill out our franchising form to learn more!

How much does it cost?


The total cost per unit varies by size and location, but we estimate start-up costs to be between $364,750 to $610,000. Financing can be secured through third-party lending sources. You can find a full investment breakdown here, and we're always happy to answer any specific questions you may have.

How much control will I have?


For a franchise brand, it's important to maintain consistency across locations to ensure that every guest enjoys the same high-quality experience, regardless of where they visit. Consistency also helps to support brand recognition, which benefits the entire franchise system. Each Your Pie restaurant will feature the same general layout, color schemes, equipment and menu; however, our team works closely with you to localize your store as much as possible. We work to strike a perfect balance between an established, national brand and a local favorite. This goes for outreach, too. As a core value at Your Pie, our franchisees share a passion for community involvement—but they have the freedom to decide exactly what that involvement looks like in their individual market.

How much money can I make?


Franchisees are provided with benefits associated with the overarching brand, which can include the brand's marketing strategies and research on successful business procedures. At Your Pie, franchisees pay a 5% royalty fee in exchange for Your Pie's knowledge and licensing and a 1% contribution to the brand's advertising fund to support marketing efforts. When evaluating franchise opportunities, royalty fees are a great indication of how much of the profits a franchisee has to give up, and how much they can expect to keep.

How do you find the right location?


With more than 70 stores across 19 states, we have an established presence but plenty of room to grow. When it comes to selecting a location, Your Pie has pre-developed methods to help determine where our brand will be most successful. We use these tools and processes as a means of protecting your franchise investment and ensuring that your location will support a thriving business. Check out our available markets map, and fill out our franchise form to get in touch about a specific market.
Glossary
---
FRANCHISE: Licenses offered by a company, called a franchisor, to a third party, called a franchisee, which allows them to use the company's business procedures and trademarks to conduct business.
FRANCHISOR: A company or person that allows a third party the right to use their licenses in order to conduct business under the franchisor's trademarks.
FRANCHISEE: An individual or company that operates a franchise under a trademark by selling goods or services.
FRANCHISE FEE: An initial payment a franchisee must pay to a franchisor in order to have the right to use their company trademarks. Does not includes additional fees associated with developing a franchise such as insurance, construction, and equipment.
ROYALTY FEE: Typically a percentage of gross sales, this is an ongoing fee paid by the franchisee to the franchisor usually monthly or quarterly.
FRANCHISE AGREEMENT: The official agreement between the franchisor and the franchisee that outlines the expectations and responsibilities of both parties.
---