Franchise Opportunities in North Carolina
There are plenty of franchise opportunities in North Carolina. But if you're looking to invest your time and money in a profitable business that also allows you to have fun and surround yourself with delicious food, then you should consider YourPie for a franchise opportunity. Your Pie presents an opportunity that allows you to be part of a truly unique experience.
Expanding Opportunity In North Carolina
Your Pie is currently offering restaurant franchise opportunities in North Carolina with an emphasis in Asheville, Greensboro, Winston/Highpoint, and Charlotte, North Carolina. Don't worry, though! Even if you aren't located in one of these cities, there could still be an opportunity for you in your market. Just contact Your Pie's development team to inquire about other location options.
Drew French founded Your Pie with the mission of providing a customizable pizza option that everyone could enjoy. French combined his passion for innovative restaurant concepts with brick oven technology to create the highest quality pizza available at incredible speed without sacrificing flavor. He opened his business in 2008 in Athens, Georgia.
Over the years, Your Pie has remained committed to improving communities by changing the way people experience pizza. Drawing from family recipes from the island of Ischia, Your Pie uses hand-tossed dough, only fresh ingredients, homemade pizza sauces and salad dressings, and offers vegan, vegetarian and gluten-free pizzas, as well as traditional pizzas.
Quality Food From Quality Ingredients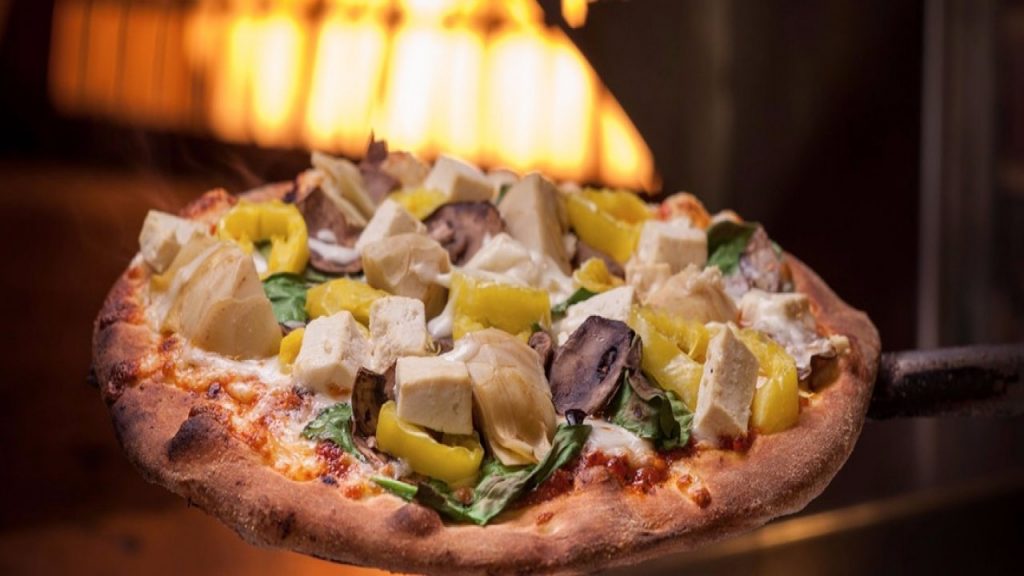 In addition to offering a selection of gourmet quality favorites, Your Pie offers a rare platform for customization by encouraging patrons to build their own pizza. This feature is a fun twist to traditional pizza places, providing hungry customers with countless choices and combinations. The brand stands by its motto to "express your inner pizza", investing in local communities and encouraging diners to let their culinary creativity run wild.
If that's not enough to excite you, Your Pie also brings the taste of Italy to your location by offering authentic Italian gelato for dessert. Unlike ice cream, gelato is made with milk, and because the richness of its flavors comes from all-natural ingredients, it makes a delicious and healthy treat. To top it all off, Your Pie offers an extensive selection of wine and craft beer to pair with any food combination. This is truly a one-of-a-kind opportunity.
Franchise Opportunities North Carolina
North Carolina offers many ideal demographic areas for a Your Pie franchise, boasting college campuses and diverse cityscapes that are home to not only college-age students, but older millennials pursuing careers and starting families. There are 12 universities in Charlotte alone, with 33 colleges within a 50-mile radius. Greensboro is home to five universities and Asheville is home to three – including UNC Asheville and High Point University, which borders Winston and Highpoint.
In 2013, Forbes named Charlotte as the second happiest city for job-seeking college graduates due to it's offering of diverse career opportunities, high paying jobs and affordable housing. With the average age in Charlotte at 33.6 years old, Greensboro at 34.8 years old, and the Winston area at 34.4 years old, it's easy to see why Millennials love this area. These cities offer a great downtown atmosphere where young professionals can dine during their lunch breaks or after work. Take the opportunity to capitalize on the tastes of the younger population and the college-age market with a pizza franchise in NC.
In addition to offering customers a delicious craft pie and an excellent dining experience, a Your Pie restaurant provides potential owners with a franchise opportunity in North Carolina that offers extensive ongoing corporate support and training. We want to get to know you and introduce you to the Your Pie way – let us show you what it means to be a Your Pie franchisee.
If you like what you hear and want to move forward, reach out to our team to begin the discovery process! Your Pie is built on relationships, and we're here to connect you with the people behind the brand. Our Franchising Representatives will provide you with everything you need to be successful in your business. Begin exploring available Your Pie franchise opportunities in North Carolina today!
Find out the details that you need to know about owning a Your Pie franchise in North Carolina.