Franchise Opportunities in South Carolina
There are many franchise opportunities in South Carolina, but few allow you to invest in a profitable business while surrounding yourself with delicious food, live entertainment, and an unforgettable atmosphere. But that's exactly the Your Pie philosophy.
Pizza restaurants have grown in popularity over the last few years and offer a great opportunity for franchising. Because our lifestyles are busy, people are looking for fun, quick dinners, and a good pizza offers a solution for many families. Your Pie invented quick-casual pizza. It's currently offering restaurant franchise opportunities in South Carolina with an emphasis in Columbia and Mount Pleasant, South Carolina. If you aren't located in one of these cities, don't worry, just contact Your Pie's development team and inquire to see if there are any other location opportunities available to you.
A Passion For Pizza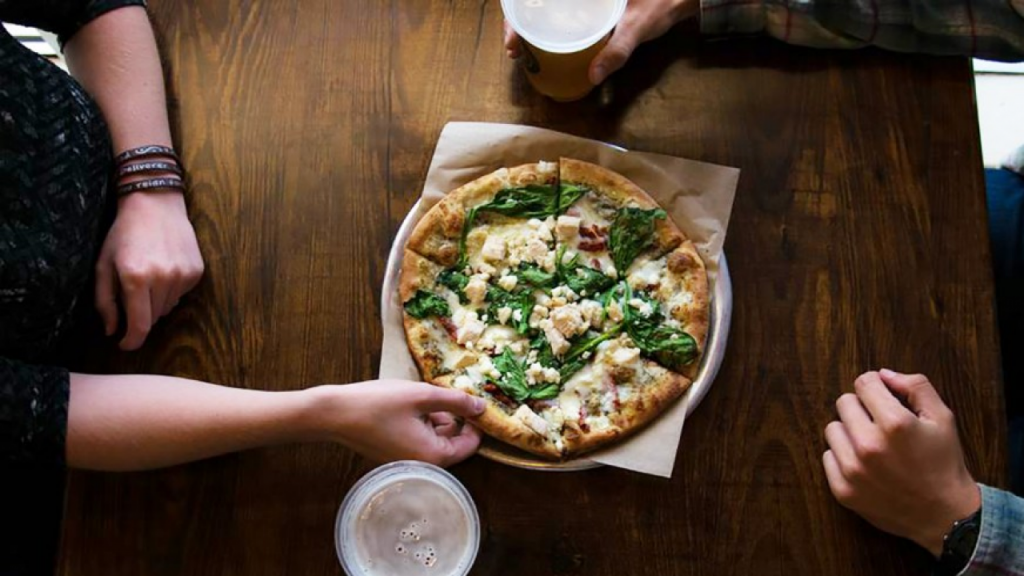 Your Pie first began in 2008 in Athens, Georgia. Drew French founded Your Pie with the mission of providing a customizable pizza option that everyone could enjoy. French combined his passion for innovative restaurant concepts with brick oven technology to create the highest quality pizza available at incredible speed. Your Pie has remained committed to improving communities by changing the way that people experience pizza while attracting potential franchisees that share this same vision.
Drawing from family recipes from the island of Ischia, Your Pie uses hand-tossed dough, only the freshest ingredients, homemade pizza sauces and salad dressings, and offers vegan, vegetarian and gluten-free pizzas, as well as traditional pizzas. Patrons can truly build their own pizza with top-quality ingredients. This feature is a fun twist to traditional pizza places, providing visitors with a variety of choices and combinations. The brand stands by its motto to "express your inner pizza", investing in local communities and encouraging diners to let their culinary creativity run wild.
Your Pie also offers the taste of Italy stateside by making gelato for dessert. Unlike ice cream, Italian Gelato is made with milk and not cream, meaning that the richness of its flavors come from all natural ingredients. This makes it a healthier option without sacrificing any of the taste. Your Pie also offers an extensive wine and craft beer collection to go well with any food combination.
South Carolina Franchise Opportunities
South Carolina is the ideal location for a Your Pie franchise. Columbia is home to the University of South Carolina, making it a fantastic location to attract college-age audiences and young professionals. With the average age of residents being 28, opening a Your Pie franchise would appeal to millennials living in the Columbia area. The Main Street District is in the heart of the capital, complete with art, live entertainment, shopping, cultural events, and some of the city's greatest foodie spots.
Mount Pleasant town center, located in historic Charleston, is the premier lifestyle center in the area, boasting more than 60 shops and restaurants, making it a prime spot for new franchises. Mount Pleasant also has the good fortune of being located adjacent to the two beautiful beach communities, The Isle of Palms and Sullivan's Island, making it a perfect place to open a restaurant dedicated to providing a unique eating experience.
In addition to offering customers a delicious craft pie and an excellent dining experience, Your Pie is a unique franchiser because it provides constant extensive support and training for South Carolina business owners. Our enterprise is built on relationships, so expect to connect with the people behind the brand. Our Franchising Representatives will provide you with everything you need to be successful in your business. The Your Pie franchise opportunities in South Carolina are available today! Reach out to our team to begin the discovery process.
Contact Your Pie today to find out all the details about South Carolina franchise opportunities!