For these Pizza Lovers and Entrepreneurs, the Wait is Over…
Meet the Your Pie owners and their teams who just had grand openings for their locations. Learn how they made their grand openings a huge success for themselves and the communities they serve through the Your Pie Dine and Donate event. Beyond building hype around the restaurant's opening, the Dine and Donate event gives customers a free taste of Your Pie, provides training for the staff, and raises funds for a good cause.
Four days before the grand opening, the staff goes through an intensive training that involves hand tossing a lot of really delicious pizzas. To take advantage of the busy kitchen, each store invites the community to come in and check out their local Your Pie—for free. Guests are then asked to donate money to a local charity of the franchisee's choosing.
"Our Dine and Donate event is the biggest thing we do to help create buzz for the grand opening. It gives us a chance to receive real feedback in real scenarios about our pizzas, and it helps us perfect our craft before the doors open," said Drew French, Your Pie Founder and President. "It also sends a really important message—Your Pie cares about their community. People seem to really gravitate towards that, and it creates a positive introduction of our brand into the community."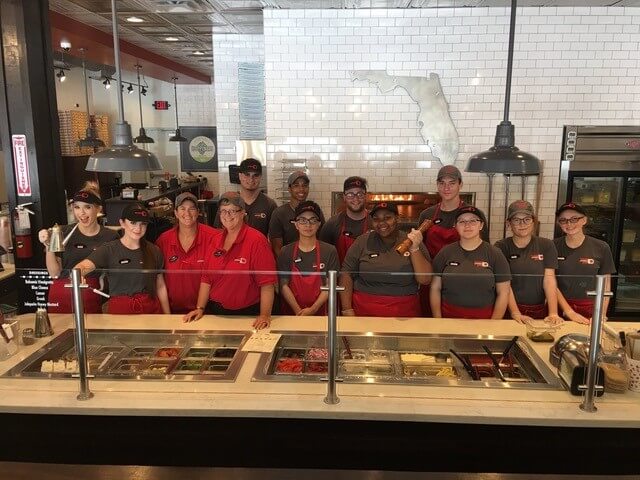 Brandon, Florida – Grand Opening September 13th
Owners Karen and Teresa Sharkey
The Sharkey's Your Pie is our most recent Florida location. Their Dine & Donate events generated close to $3,000 for a YMCA in their community.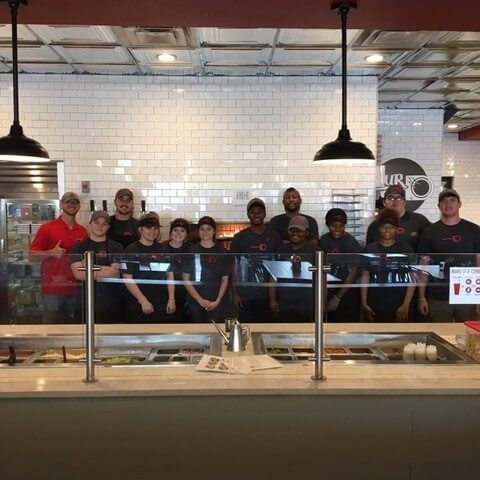 Dublin, Georgia – Grand Opening September 27th
Owners Michael Ellis and Tyler Gibson
The Your Pie Dublin team raised over $4,000 for Stepping Stone Child Advocacy Center. While doing good, they also did great – maintaining a perfect five-star online review during their opening weekend!
Buford, Georgia – Grand Opening October 25th
Owners Prashant and Shital Patel
The Patels' Buford team raised nearly $3,000 for North Gwinnett Co-op, a local organization assisting seniors, families and homeless who are in need.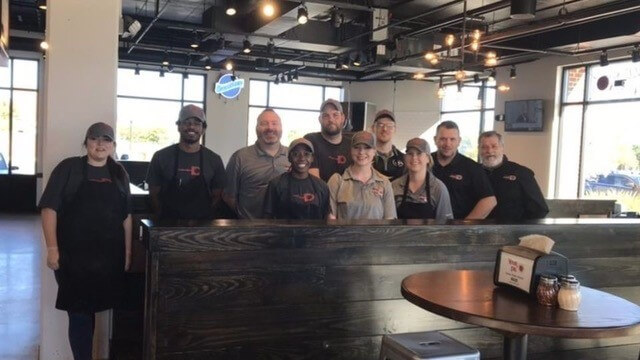 Evans, Georgia – Grand Opening November 4th
Owners Patrick and Sandra Landon
This is the Landons' third Your Pie location! Donations from their Dine & Donate events will benefit the Make A Wish Foundation.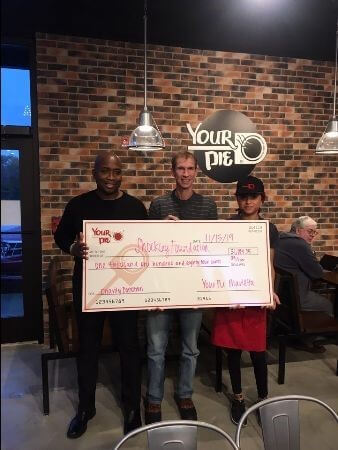 Marietta, Georgia – Grand Opening November 15th
Owner Chris Foster
The Marietta team raised about $1,500 for The Scott Shockley Foundation, which funds research and early detection education for osteosarcoma, a rare pediatric bone cancer.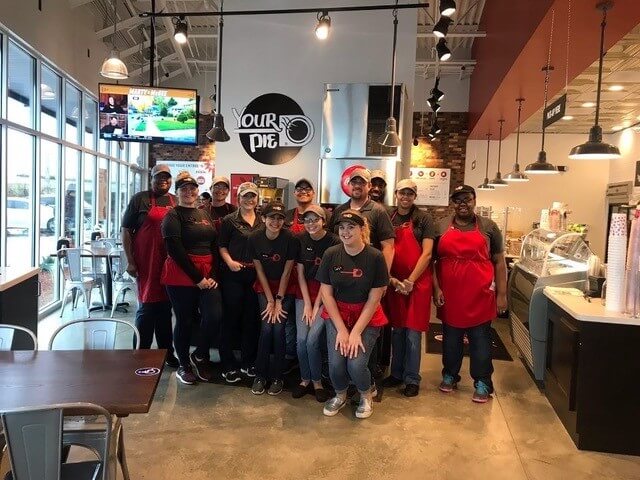 Lumberton, North Carolina – Grand Opening November 15th
Owner Pramit Patel
The Your Pie Lumberton team partnered with the UNCP Athletic Department to raise around $6,000 and serve almost 900 guests.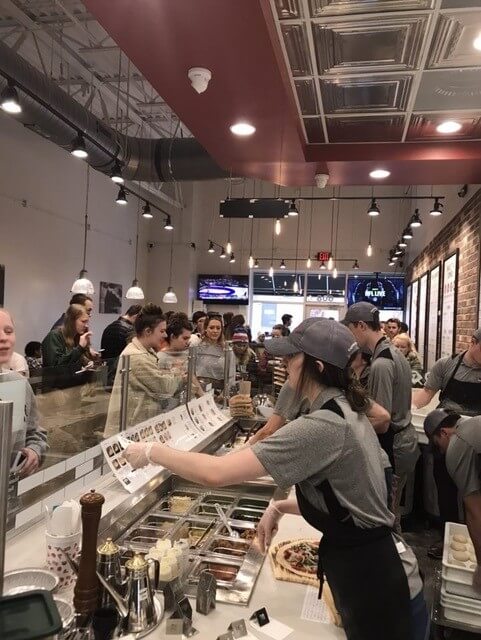 Blacksburg, Virginia – Grand Opening December 13th
Owners Renee Goodling and Dawn Holesa
These sisters and their team partnered with Blacksburg Volunteer Fire and Rescue to raise just over $2,000 and serve 900 guests.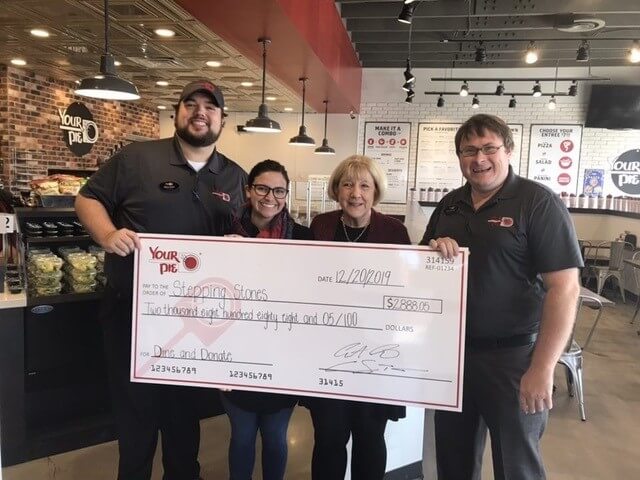 Griffin, Georgia – Grand Opening December 20th
Owners Chris Parrott and Chris Carter
The team in Griffin, Georgia, partnered with local organization Stepping Stones Child Advocacy Center to raise just under $3,000.