Our Team
Our pizza franchise opportunities are supported by a top-notch franchise leadership team. Learn who's who in Your Pie franchising. Becoming a Your Pie franchise owner is like joining a family; you can trust that the franchise leadership has your best interest in mind. We want to see your restaurant grow and thrive, and we'll provide you with the ongoing support you need to make it happen. Your Pie Franchising is led by some of the industry's best — our franchise leadership team is made up of experts who know how to build successful brands.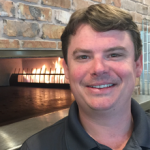 Drew French
Founder
Drew French
Drew French didn't know great pizza until he experienced the brick oven style baking on the island of Ischia while on his honeymoon. Instead of a simple Italian souvenir, Drew was inspired to bring back the entire rustic and delicious method to the United States. Drew put his love of gourmet food and his business degree from the University of Georgia to work and opened up his first Your Pie location in Athens in 2008. We love him to pizzas for it. When he's not rooting for the UGA Bulldogs or winning pizza competitions, Drew likes spending time with his wife Natalie, his daughters Anna and Scarlett, and their three dogs. He's also an amateur bongo enthusiast.
---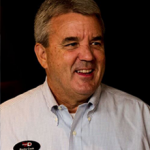 Bucky Cook
Board Member/ Former CEO
Bucky Cook
This ain't Bucky Cook's first franchise rodeo. Franchisee and CEO of Your Pie, Bucky has been in the restaurant industry since 1984, when he joined Heavenly Ham as a startup. He is a cum laude graduate of the University of Georgia and has enjoyed a well-rounded career in the business world. Fast forward to 2010, Bucky became the CEO of Your Pie, a new and in-demand build-your-own -pizza concept. He loved the idea so much, a year later he became a franchisee himself. Having the experience and practice from both sides of the operation, Bucky has been able to grow a relatively new brand to include 18 locations expanding out of the southeast and counting. When he's not thinking about customizable pizza, Bucky enjoys playing golf and traveling with his wife Shelley.
---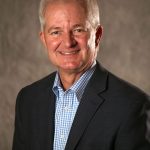 Dave McDougall
CEO
Dave McDougall
For more than 30 years, Dave McDougall has worked to optimize franchise brands for growth and efficiency. His mission at Your Pie is no different. As CEO, Dave leads Your Pie's brand strategy and direction, identifying priorities, managing resources and aligning operational excellence with brand mission, culture and values at every level. Prior to joining the Your Pie family, Dave's background includes household brands like Back Yard Burgers, Cinnabon and Carvel. No stranger to navigating high volume growth, Dave leverages his experience to hone and strengthen Your Pie brand positioning while maintaining the unique experience that has always defined the Your Pie brand. In his free time, Dave enjoys jogging, playing tennis, working in the yard, and college football Saturdays. A Seattle native, Dave now resides in Atlanta with his wife, Cheryl.
---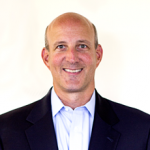 Ken Caldwell
VP of Development
Ken Caldwell
Ken Caldwell, one of franchising's best known and most successful leaders, leads the Your Pie team as the Vice President of Development. Caldwell brings over 25 years in franchising and a documented track record of success to the fast-casual brick-oven pizza brand. He will spearhead Your Pie's expansion throughout the Southeast and beyond. He began his career in corporate banking, but quickly caught the entrepreneurial bug with Heavenly Ham, alongside current Your Pie CEO Bucky Cook. Caldwell helped take the then-startup ham retailer from 10 to 230 units before the brand was sold to competitor HoneyBaked Ham. Caldwell then managed the HoneyBaked Ham Co.'s franchise division, taking the brand from 35 units to over 150 during his 7 year tenure. When not eating pizza, Ken loves to coach youth baseball, play golf, and spend time with his wife Keri , two sons Ben and Charlie, and golden retriever Magic.
---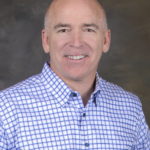 David Barr
Chairman, Board of Directors
David Barr
Since 2013, David has been our Chairman of the Board of Directors. David has a wide range of experiences in retail food service as well as franchising. In addition to his responsibilities at Your Pie, David sits on the board of directors of Farm Burger, Franworth (development partner of growth stage franchisors), Capriotti's Sandwich Shops (a franchisor of premium sandwich shops), PMTD Restaurants LLC (a franchisee of KFC and Taco Bell), and Outwest Restaurant Group (a franchisee of Outback Steakhouses). Barr previously sat on the board of directors of Del Frisco's Restaurant Group (owner of premium steakhouses), TITLE Boxing Club (boxing fitness studios), Rita Restaurant Corp. (owner of Don Pablo's Mexican Restaurants), Bistro Group (franchisee of TGI Friday's), The Jewellery Group ( the third-largest retail jeweler in Australia), Samuels Jewelers, Inc. (the United States' 7th largest specialty retail jeweler), Famous Brands (owner of Mrs. Fields and TCBY), and Real Mex (owner of Chevy's and El Toritos). Barr began his career in Atlanta with Price Waterhouse (1986-1991) and then joined Pizza Hut, Inc. within its finance department (1991-1994). From 1994 to 1998, Barr was the CFO and then the CEO of Great American Cookies, a franchisor, and operator of 367 mall-based cookie stores. In 1998, Barr, on behalf of the shareholders, sold the Great American Cookies Company to Mrs. Fields.
Barr resides in the Atlanta metropolitan area. He is Past Chairman of the International Franchise Association and sits on the Advisory Board of the University of Virginia's McIntire School of Commerce. In recent years, Barr has been a frequent speaker on Capitol Hill and has met with congressional leaders and White House staff to discuss the impact of laws impacting small businesses and franchising. In addition, Barr has been interviewed on Fox News, Fox Business, CNBC, and Bloomberg, and his experiences have been written about by New York Times and International Business Times. David has also written OpEd pieces for Wall Street Journal.
---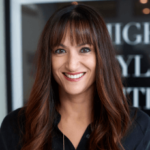 Lisa Dimson
CMO
Lisa Dimson
An industry veteran, Dimson brings more than 15 years of restaurant marketing experience, plus a robust understanding of the fast-casual landscape, having held leadership positions with brands like Yum! Brands, Arby's Restaurant Group, and Tropical Smoothie Cafe LLC. As Chief Marketing Officer, Dimson is responsible for enhancing marketing strategy and brand development at both the national and store levels, with specific focus on leveraging technological innovation to raise brand awareness among new audiences and drive store sales.
---