Franchise Opportunities in Arkansas
If you're looking to invest your time, money and passions into a profitable business that also allows you to be surrounded by a team of friendly corporate advisors as well as delicious, gourmet food, contact Your Pie for restaurant franchise opportunities in Arkansas!
The pizza restaurant industry is quickly expanding, and our platform allows us to stand apart from the competition as we provide customers with an opportunity to create delicious personal pizzas specifically to their liking, in an fun and unique environment. Our franchise opportunities allow you to be a part of serving Arkansas pizza in a brand-new way!
Your Pie is currently offering franchise opportunities in Little Rock, Arkansas. If you aren't located in this city and still wish to potentially invest in Arkansas, there could be an opportunity in your market. Contact Your Pie's development team to inquire about other options.
We Invented Quick-Casual Pizza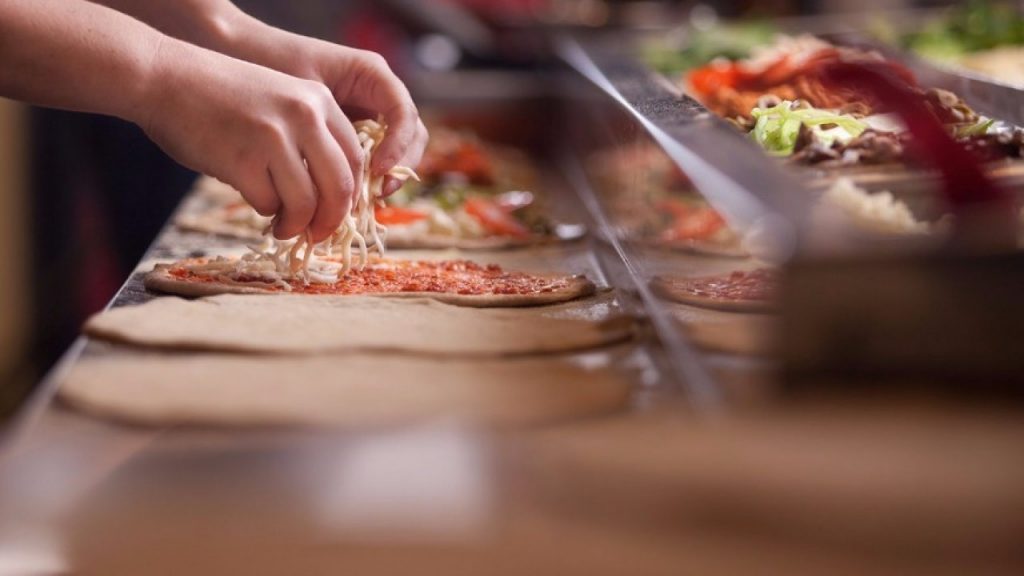 Who exactly is Your Pie? Your Pie's humble beginning began in Athens, Georgia, in 2008. Drew French, the founder and manager of Your Pie, Athens, did so with a distinct vision: to provide a customizable pizza option that everyone could enjoy. French combined his passion for innovative restaurant concepts with brick oven technology to create the highest quality pizza available at incredible speed.
Your Pie has remained committed to working to improve communities by transforming the way that people taste and experience pizza. Drawing from family recipes from the island of Ischia, Your Pie uses hand-tossed dough, only fresh ingredients, homemade pizza sauces and salad dressings, and offers vegan, vegetarian and gluten-free pizzas, as well as traditional pizzas.
Besides pre-selected gourmet menu options, Your Pie offers a rare platform of customization by allowing patrons to build their own pizzas, paninis, and salads. This feature is a fun and creative twist to traditional pizza places, providing hungry customers with countless choices and combinations beyond traditional pizza options.
Adding to the excitement, Your Pie also works extra hard to bring the taste of Italy to your location by offering a variety of gelato flavors for dessert. Unlike ice cream that's made with cream, Italian Gelato is made with milk, meaning that the richness of its flavors come from all natural ingredients – making it a delicious and healthier treat. To top it all off, Your Pie offers an extensive wine and craft beer collection to pair with even the most radical food customization for a truly valuable experience!
Franchise Opportunities Arkansas
Arkansas offers the perfect location for a Your Pie franchise. Little Rock is the capital city and the most populated in the state, so there's ample opportunity to solidify yourself and your new franchise as leaders in the community and creators of the perfect gourmet pizza experience. The average age of Little Rock is only 35 years old, providing young professionals a place to enjoy pizza for lunch or dinner.
In addition to offering customers with a delicious meal, Your Pie provides potential business owners with a franchise opportunity in Arkansas that offers extensive ongoing corporate support and training. We want to get to know you and introduce you to the Your Pie way. We want to show you what it means to be part of a Your Pie franchise. If you like what you hear and want to move forward, reach out to our team to begin the discovery process!
Our business is built on relationships, so expect to get connected with the people behind the brand. Our Franchise representatives will provide detailed marketing plans and materials that will have you successful in your business. The Your Pie franchise opportunities in Little Rock, Arkansas are available today!
Contact Your Pie to discover how owning a Your Pie franchise in Little Rock, Arkansas, is within your reach.