Franchise Opportunities in Kentucky
If you're looking to invest your time and resources in a lucrative business in the food industry while also catering to a wider audience, then you want to select a business that offers great service, a unique concept, and an opportunity to get involved in a premier service.
Over the last few years, pizza restaurants have grown in popularity and offer a great opportunity for franchisees. Your Pie is currently providing restaurant franchise opportunities in Kentucky with an emphasis in Louisville and Lexington, Kentucky. If you aren't located in one of these cities, contact Your Pie's development team to inquire about other opportunities.
A Delicious History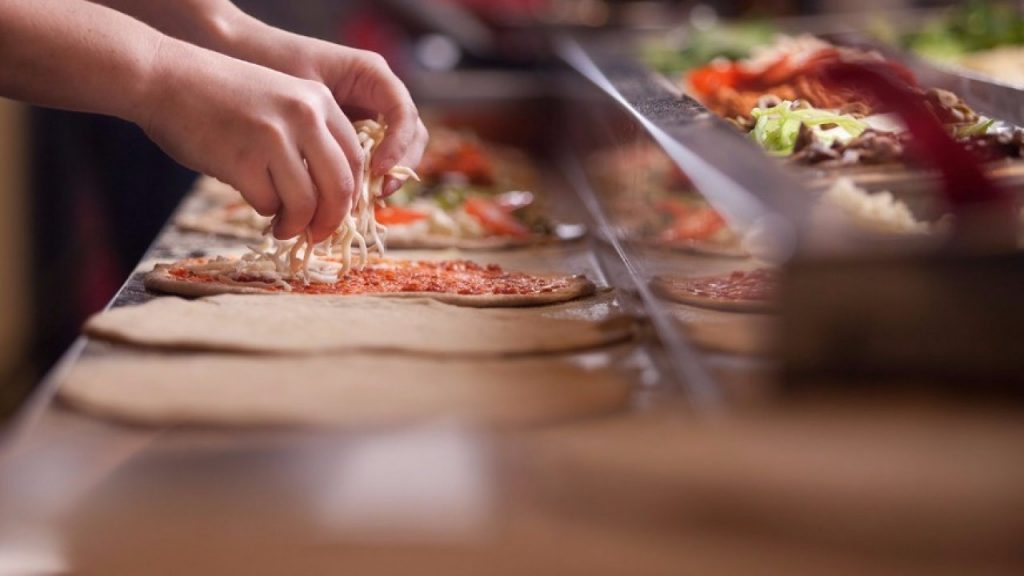 Who is Your Pie? Your Pie began serving exceptional pizzas in 2008 in Athens, Georgia. Founder Drew French did so with a commitment improving the traditional pizza experience for the college town, home to the University of Georgia. Drawing from family recipes from the island of Ischia, Your Pie's dough is always made from scratch, as are homemade pizza sauces and salad dressings while using only fresh ingredients for every pie. YourPie also offers vegan, vegetarian and gluten-free pizzas, as well as traditional pizzas.
Besides prearranged gourmet menu options, Your Pie offers customers a build your-own-pizza bar that extends to paninis, salads, calzones, and other offerings. This creatively fun twist provides countless choices and combinations to customers of varying preferences, tastes, dietary needs, and age groups. The brand stands by its motto to "express your inner pizza", encouraging diners to let their culinary creativity run wild.
Your Pie also has an extensive wine and craft beer collection to pair with any food combination, taste, or preference and works extra hard to bring the taste of Italy to your location in its offering of many different flavors of gelato for dessert. Italian Gelato is made with milk, not cream, meaning that the richness of its flavors come from all natural ingredients – without all the added fat. It's a truly unique experience!
Franchise Opportunities Kentucky
Kentucky offers the perfect demographic areas for a Your Pie franchise. Louisville is the largest city in Kentucky and a major tourist hotspot. In Lexington, you have a large population of college-aged students as well as millennials pursing careers. The University of Louisville is situated right smack in the middle of the city, making it a hub of traffic and hungry passengers. Downtown Louisville is situated on the Ohio River, and offers a great atmosphere where young professionals can dine throughout the day.
Lexington also boasts an impressive tourism presence, as it's the second largest city in Kentucky and nicknamed the "Horse Capital of the World." Lexington is also home to the University of Kentucky, and thousands of college students, with an average age of only 33 years old. Consider opening your franchise close to Kentucky Horse Park or outside the Lexington Opera House. Both cities offer a diverse combination of college town and business districts, which offers the ideal area for a Your Pie franchise.
Your Pie provides a franchise opportunity in Kentucky with continuous training and support. We want to get to know you and introduce you to the Your Pie way while showing you what it means to be a Your Pie franchisee. Ongoing support and training assistance is always available to the new business owner to ensure the greatest experience and success. The Your Pie franchise opportunities in Kentucky are available immediately.
Own a franchise you can be proud of and contact Your Pie today for details about a Your Pie franchise in Kentucky today.