Your Pie Franchise Opportunities In California
There are countless franchise opportunities in California but if you're looking to invest your time and hard-earned cash in a profitable business that also allows you to be surrounded by delicious food and family fun, then your options are limited.
Your Pie is currently offering restaurant franchise opportunities in California, including Los Angeles, San Diego, and San Francisco. If you aren't located in one of these cities, don't worry – there could still be an opportunity for you in your market.
Contact Your Pie's development team and inquire about available locations.
A Delicious History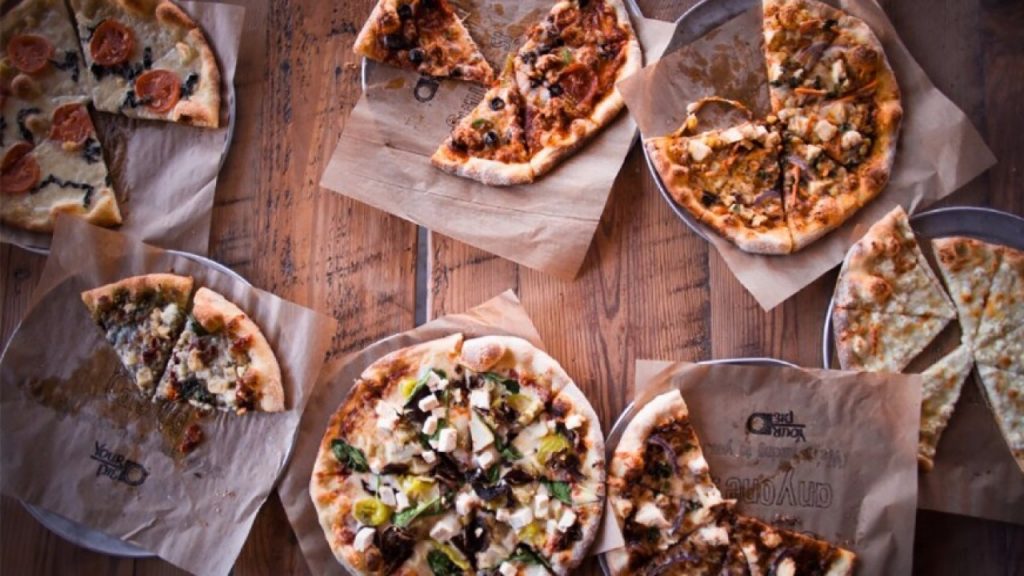 Founder Drew French began his operation in Athens, Georgia, in 2008, and he did so with one goal in mind: providing a customizable pizza option that everyone could enjoy. Your Pie is committed to improving communities by changing the way that people experience pizza. Drawing from family recipes from the island of Ischia, Your Pie uses hand-tossed dough, only fresh ingredients, homemade pizza sauces and salad dressings, and offers vegan, vegetarian and gluten-free pizzas, as well as traditional pizzas.
Quality Food From Quality Ingredients
In addition to offering a selection of gourmet quality favorites, Your Pie offers a rare platform by allowing patrons to build their own pizzas – a fun twist to traditional pizza places, offering more choices and flexible options. The brand stands by its motto to "express your inner pizza", investing in local communities and encouraging diners to let their culinary creativity run wild.
Your Pie also offers a taste of Italy to your location, with rich and satisfying gelato choices for dessert. Unlike ice cream, gelato is made with milk, and because the richness of its flavors comes from all-natural ingredients, it makes a delicious and healthy treat. Your Pie also offers an extensive wine and craft beer collection to pair with any food combination. This is truly a one-of-a-kind experience that you can't find in many other places.
Franchise Opportunities California
Did you know that California is the most populated state in America? We're looking to expand in California and capitalize on their large population. The beautiful weather, beach coast and mountain range views make California a beautifully unique and fun state to provide a way to express themselves in pizza. If you're looking for pizza franchise opportunities California, contact Your Pie!
Your Pie stores thrive on offering customers a unique way to experience delicious pizza! We'd love to have you join the Your Pie family and begin the discovery process. Our business thrives on the development of strong connections between our franchise owners and the people behind the brand. Every franchise owner is provided with detailed marketing plans and materials directly from our franchising representatives to ensure that you have every resource needed to be successful in California.
We not only want you to adopt our company missions and values into your California store, but we also want you to incorporate your own unique and fun ideas to target specifically to your California market! Contact Your Pie if you have any questions or if you would like to begin the process of becoming a new franchise owner.