Your Pie Celebrates National Pi(e) Day with $3.14 Off a 10-Inch Pizza
Atlanta, Georgia – Your Pie, the nation's first fast-casual pizza franchise, is again celebrating National Pi(e) Day by offering loyal customers $3.14 off a 10-inch pizza.
Your Pie Rewards Members will receive an offer for $3.14 off one 10-inch pizza, valid Monday, March 14 through Wednesday, March 16.  Rewards members will be able to claim this offer in-store or online. The redeemable offer will apply to one 10-inch pizza per guest, per order.
National Pi(e) Day is celebrated each year on March 14 (3/14) in honor of the mathematical constant "π," (pi), which represents the ratio of a circumference of a circle to its diameter, which is approximately 3.14.  The United States House of Representatives passed a non-binding resolution recognizing March 14 as National Pi(e) Day in 2009.
National Pi(e) Day has the perfect tie-in with pizzas, or "pizza pies", particularly given their circular shapes.  Your Pie has celebrated the date by offering customers discounted pizzas each year since 2009.  For more than a decade, Your Pie fans have enjoyed the discount on National Pi(e) Day on their favorite signature pizzas or their customized build your own pizza experience.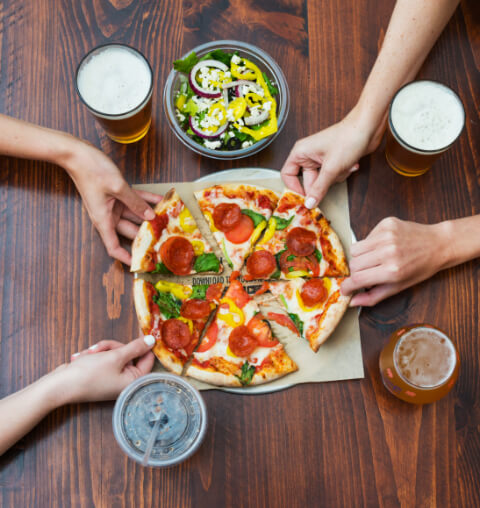 "National Pi(e) Day has grown in recent years as a special date for people to enjoy their favorite pizza," said Lisa Dimson, Chief Marketing Officer of Your Pie. "It has been a fun way to associate pizza with 3.14 and be able to offer our customers a great discounted price.  This year, we will once again give Your Pie Rewards Members the opportunity to slice $3.14 off the cost of a 10-inch pizza in honor of Pi(e) Day, March 14-16."
Customers who do not have the Your Pie app must download it by March 16 to receive the redeemable offer.  Those who download the app will also receive a free pizza after their first purchase.