This article originally appeared in the June 2019 issue of Entrepreneur magazine.
You Pie Makes Entrepreneur's Top Food Franchises of 2019 List
Ask someone to name a franchise, and chances are it will be a food-based one. Some of the biggest and best-loved franchise brands center around food franchises, and perhaps that's no surprise — after all, everybody eats. And more than that, everybody enjoys eating. Food isn't just a necessity — it's a desire, one that draws in both customers and franchisees.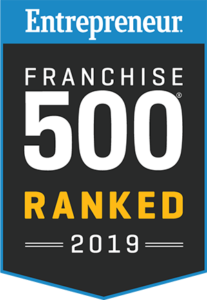 More than a fifth of the companies that applied for our 2019 Franchise 500 ranking were food-based franchises, offering everything from tried-and-true favorites like burgers and pizza to the latest trends, like poke and acai bowls. You'll find the top 200 of them on [the Entrepreneur website], ranked within their respective categories. These rankings are based on the scores each company received from our Franchise 500 formula, which evaluates more than 150 data points in the areas of costs and fees, size and growth, franchisee support, brand strength, and financial strength and stability.
Keep in mind that this list is not intended as a recommendation of any particular company. With so many food franchises to choose from, it's important to do your own careful research before you buy. Read the company's legal documents, consult with an attorney and an accountant, and talk to existing and former franchisees.
Congratulations to Your Pie for making this prestigious Entrepreneur magazine list of top food franchisors!