This report summary originally appeared in PMQ Pizza Magazine. It has been edited to fit this blog.
The 2019 Pizza Power Report: A State-of-the-Industry Analysis
When compiling this year's Pizza Power Report, three themes kept appearing again and again: quality ingredients, technology and the youth culture. Consumers are increasingly insisting on the freshest, healthiest ingredients, a trend driven largely by younger segments of consumers, who also demand the highest technology available to facilitate ease of ordering and delivery.
But, despite evolving approaches and consumer demands, the state of the pizza industry is strong. According to a Technomic study, 83% of consumers eat pizza at least once per month. According to PMQ's 2018 Industry Census, 60.47% of respondents reported an increase in sales over the previous year. Internationally, pizzerias are thriving, with a five-year forecasted growth rate of 10.7%.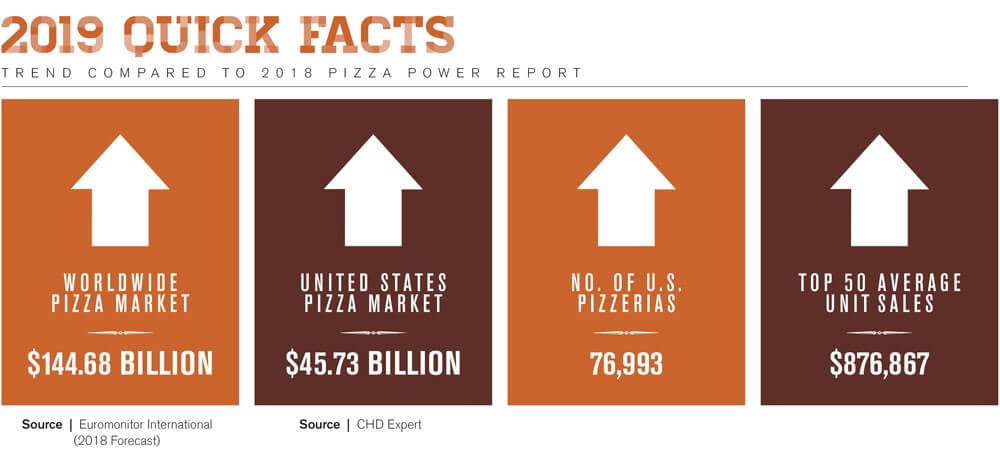 Diane Kelter, a leading analyst in the foodservice sector, reflected on fast-casual changes in a Mintel report. "Even as things change, they still remain the same," Kelter says. "The concept of quality food at an affordable price that launched the fast-casual segment has remained a key association. However, as dining habits shift and the landscape gets more competitive, fast casuals look beyond what worked in the past and focus on what lies ahead, including more premium beverages and automation, as well as the showcasing of specialty concepts on a mainstream stage."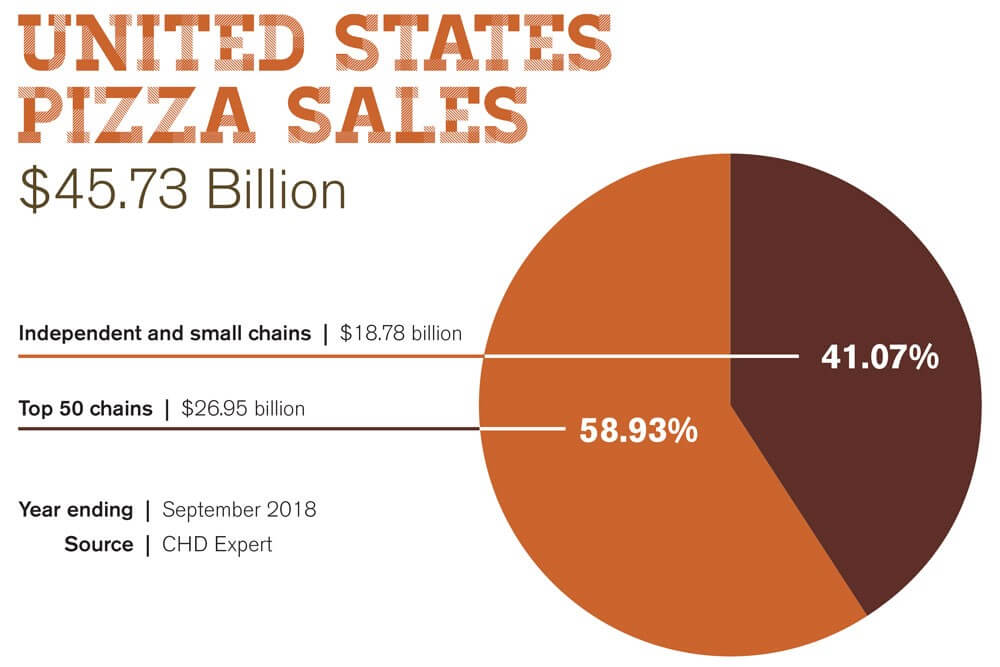 The Youth Movement
At the close of 2018, there was an entire generation of consumers who never knew a world without computers, and many of them have no memory of a world without cell phones. Young customers tend to do anything and everything they can on their smartphones or online, whether it is ordering a ride via Uber or ordering a pizza. The convenience of not having to interact with other people is also an incentive to them.
At the same time, a Technomic study found pizza to be most popular among younger consumers (Gen Zers and millennials), with pizza consumption frequency lessening with age. According to a poll by Ellios.com, 40% of millennials think pizza is "the best food in the world." We at Your Pie couldn't agree more!