Franchise Opportunities in Tennessee
There are plenty of franchise openings in Tennessee. Pizza restaurants have grown in popularity over the last few years. Your Pie allows you to participate in a truly unique experience that allows you to have fun and surround yourself with delicious food.
Your Pie is currently offering restaurant franchise opportunities in Tennessee with an emphasis in Knoxville, and Memphis, Tennessee. If you aren't located in one of these cities, don't worry – there could still be opportunities for you in your market. Contact Your Pie's development team to inquire about other location options.
We Invented Quick-Casual Pizza
So, who is Your Pie? Your Pie founder, Drew French, began operating for the first time in 2008 in Athens, Georgia. He did so with a specific purpose: providing a customizable pizza option that everyone could enjoy. French combined his passion for innovative restaurant concepts with brick oven technology to create the highest quality pizza available at incredible speed without sacrificing flavor.
Your Pie offers a rare service of customization by encouraging hungry customers to build their own pizzas, paninis, and salads. This fun twist to traditional pizza places provides countless choices and combinations for customers to test out and enjoy. We encourage diners to let their culinary creativity run wild.
Your Pie has remained committed to working to improve communities by changing how people experience pizza. One way they accomplish this by drawing from family recipes from the island of Ischia, Your Pie uses hand-tossed dough, only fresh ingredients, homemade pizza sauces and salad dressings, and offers vegan, vegetarian and gluten-free pizzas, as well as traditional pizzas.
If that's not enough to excite you, Your Pie also brings its uniqueness to its dessert menu by offering Italian Gelato. Italian Gelato is made with milk, not cream, meaning that the richness of its flavors come from all natural ingredients – and a reduced fat content. On top of that, Your Pie offers an extensive wine and craft beer collection to pair with any food combination and any preference. Don't miss out on your opportunity to be a part of this innovative experience. Become a creative leader of this industry in your area.
Bring Your Pie To Tennessee Markets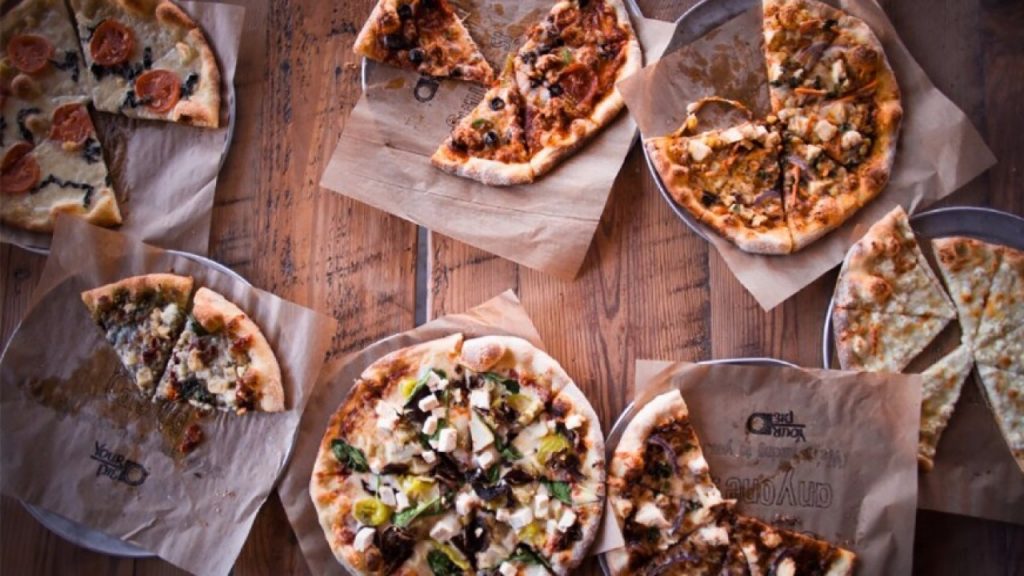 Tennessee's heritage is a diverse mix of cultures and histories, music and language, industry and art, and city and country. For this reason, the cities of Knoxville and Memphis are global hotspots for tourists, starving artists, and cultured foodies to explore, making it a great place to franchise.
Tennessee Franchise Opportunities
Downtown Memphis is located on the Mississippi River, with plenty of opportunities for Your Pie franchises. Whether you're going to a Memphis Grizzles basketball game, studying on the University of Memphis campus, or simply shopping in downtown, there's always a time to grab your own custom pizza. Knoxville is home to the University of Tennessee. Placing a Your Pie franchise in close proximity to campus will allow college students to enjoy Your Pie during their day, or while they are studying on campus at night.
In addition to offering customers a delicious meal and excellent dining experience, Your Pie offers potential franchise owners with a great franchise opportunity in Tennessee with extensive ongoing training and support. We want to get to know you and introduce you to the Your Pie way. We want to show you what it means to be a Your Pie franchise. If you like what you hear and want to move forward, reach out to our team to begin the discovery process.
Our business is built on close relationships, so expect to get connected with the people behind the Your Pie brand. Detailed marketing plans, materials, and other valuable resources provide you with everything you need to be successful in your business. The Your Pie franchise opportunities in Tennessee are available today!
Own a Your Pie franchise in Tennessee – contact us today for more detail about how to get started.