Your Pie Franchise Opportunities In Texas
If you're looking for a franchise opportunity in Texas that allows you to invest your time and money into a profitable business that serves up delicious food, contact Your Pie!
Your Pie is currently offering restaurant franchise opportunities in Texas, including Houston,
San Antonio, Dallas, and Austin.If you aren't located in one of these cities, don't worry – there could still be an opportunity for you in your market.
Contact Your Pie's development team and inquire about available locations.
A Delicious History
Founder Drew French began his operation in Athens, Georgia, in 2008, and he did so with one goal in mind: providing a customizable pizza option that everyone could enjoy. Your Pie is committed to improving communities by changing the way that people experience pizza. Drawing from family recipes from the island of Ischia, Your Pie uses hand-tossed dough, only fresh ingredients, homemade pizza sauces and salad dressings, and offers vegan, vegetarian and gluten-free pizzas, as well as traditional pizzas.
Quality Food From Quality Ingredients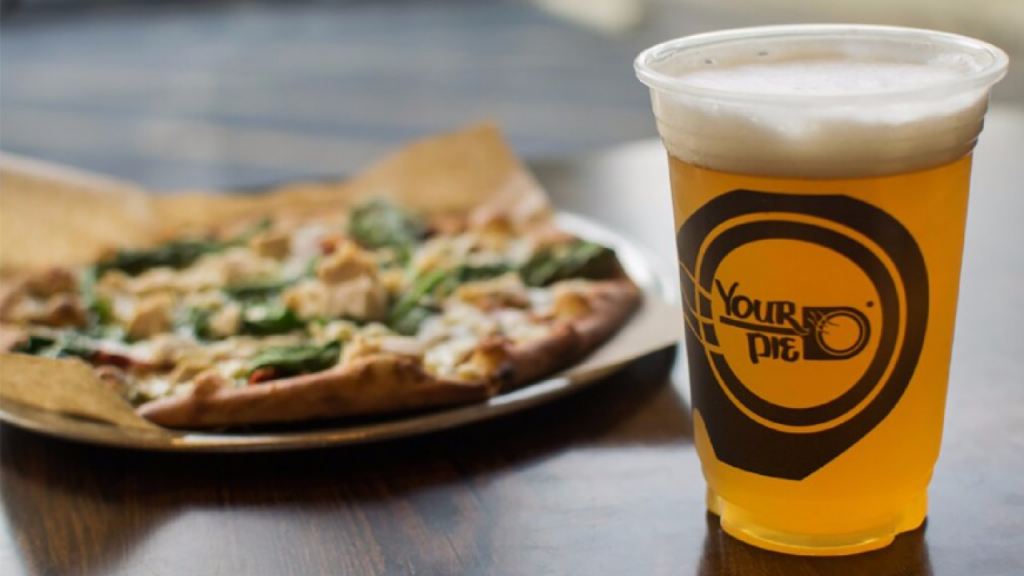 In addition to offering a selection of gourmet quality favorites, Your Pie offers a rare platform by allowing patrons to build their own pizzas – a fun twist to traditional pizza places, offering more choices and flexible options. The brand stands by its motto to "express your inner pizza", investing in local communities and encouraging diners to let their culinary creativity run wild.
Your Pie also offers a taste of Italy to your location, with rich and satisfying gelato choices for dessert. Unlike ice cream, gelato is made with milk, and because the richness of its flavors comes from all-natural ingredients, it makes a delicious and healthy treat. Your Pie also offers an extensive wine and craft beer collection to pair with any food combination. This is truly a one-of-a-kind experience that you can't find in many other places.
Franchise Opportunities Texas
Everything's bigger in Texas, including the demand for pizza! Although the pizza industry is expanding in Texas, most businesses only offer the typical carry-out or delivery services, with pizza made from cheap ingredients and few customization options. Your Pie is excited to offer our unique business model to Texas! With such a diverse state population, and great state pride, we believe that the Your Pie model of serving pizza for everyone in the family to enjoy as well creating a fun and unique atmosphere in the community would be successful in Texas! Imagine opening up a Your Pie location near the Rio Grande, Space Center, or Alamo historic locations!
As a franchise owner at Your Pie Texas, we offer you the opportunity to own multiple locations, all provided with significant support from the Your Pie team from the very beginning. Our franchising representatives have developed extensive marketing plans and information to ensure your success!
We value strong relationships here at Your Pie, and our franchisee relationships are no exception. As a franchise owner, you are part of the Your Pie family, and continuously provided with the support you need.
If you're interested in becoming a franchise owner and would like more information, contact us!